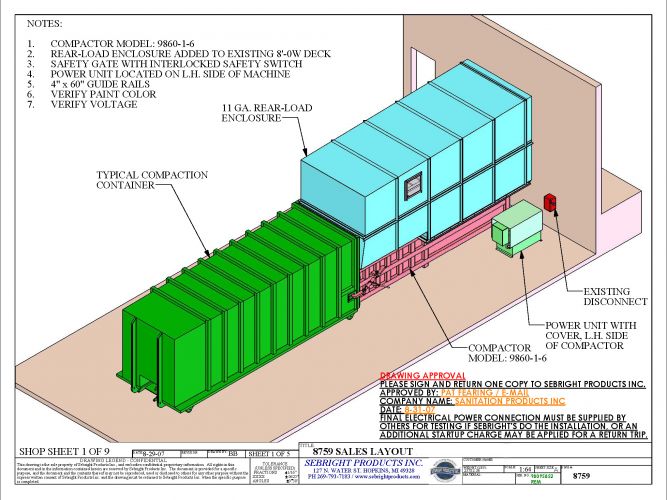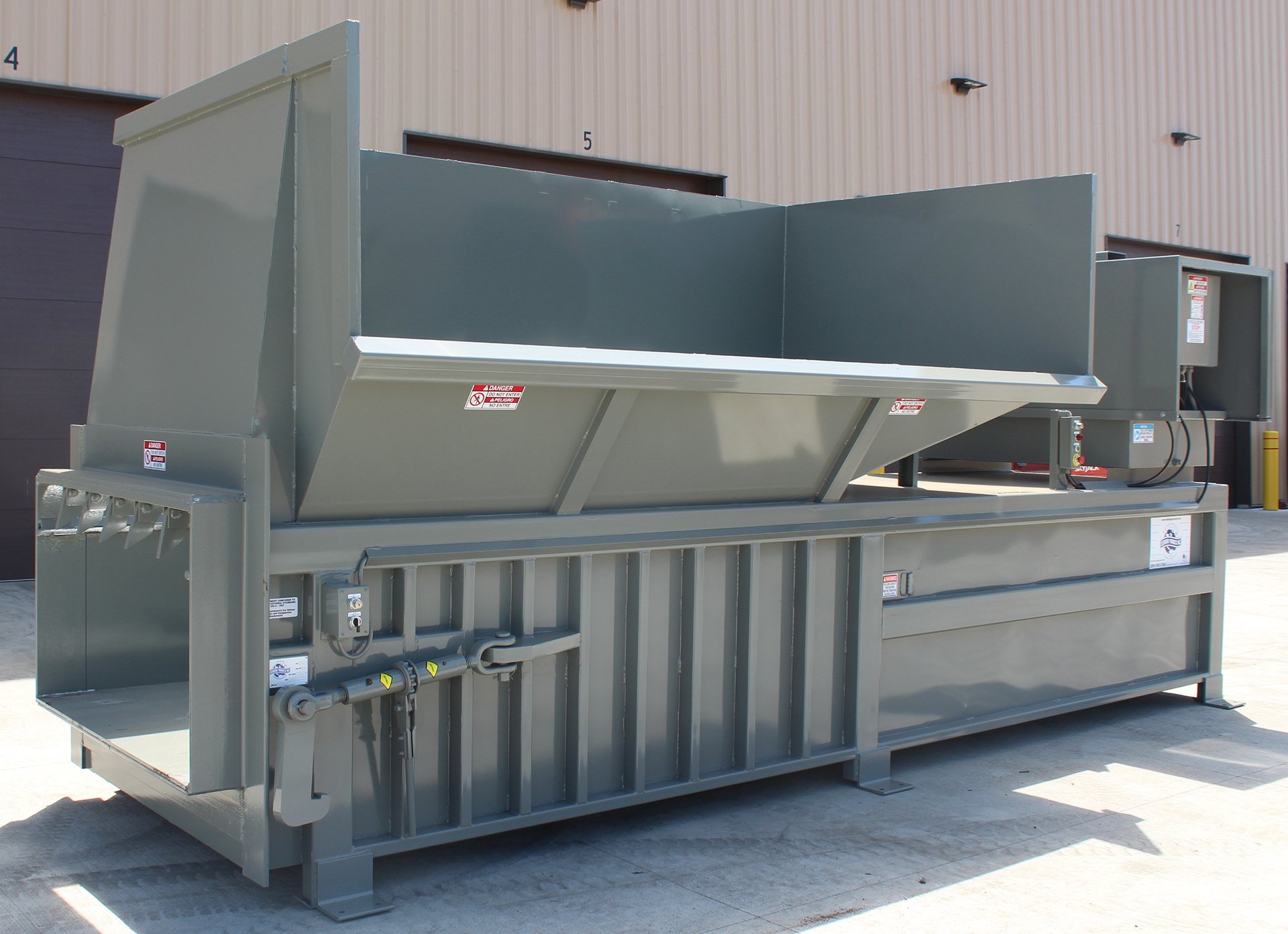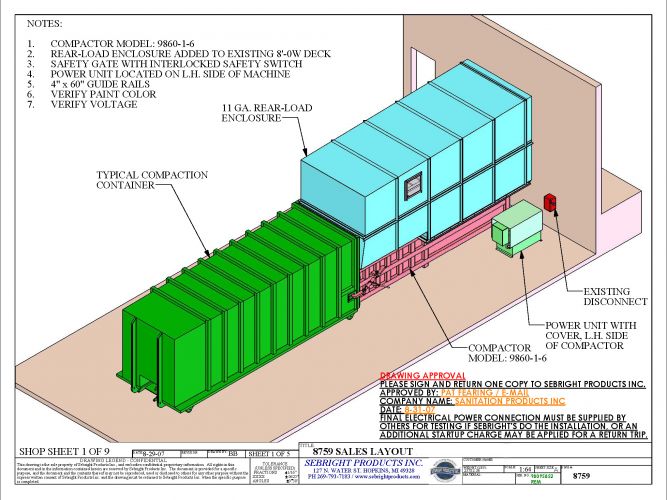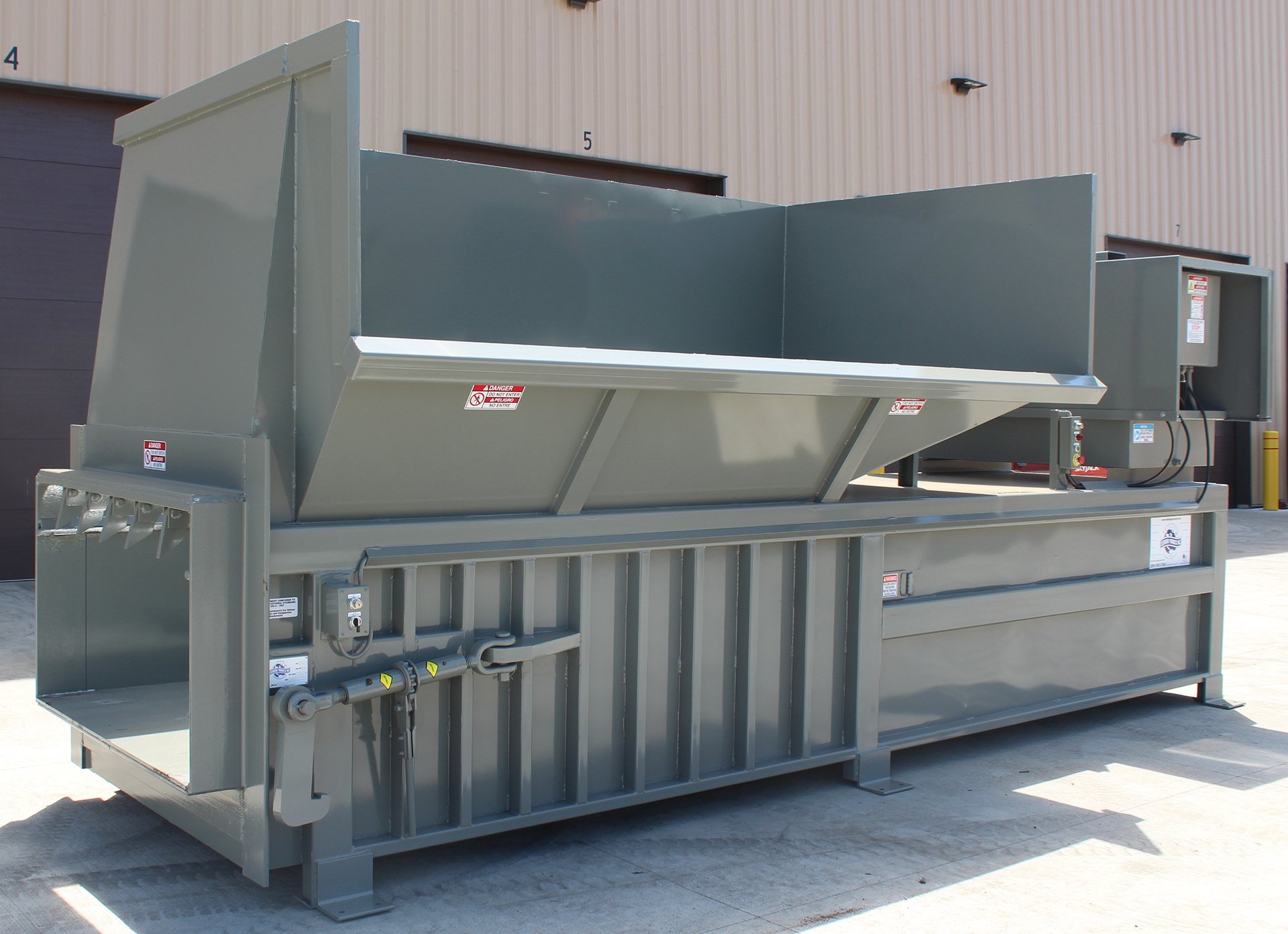 INDUSTRIAL STATIONARY COMPACTOR 9860-1-6, 9860-1-7, and 9860-2-6
6 Cubic Yard Capacity
These 6 and 7 cubic yard machines with 98" x 60" chamber openings are often utilized in an open area outside with a right or left hand loading open hopper, ideal for loading with a lift truck. Because of the large chamber size, a dumper can increase efficiency and help reduce workers comp liability. This model is available with 56,550, 76,960, or 113,100 lbs of force.
Common Applications:
Thrift stores
Recycling facilities
Trailer manufacturers
Warehouses
Large manufacturing plants
RV and mobile home manufacturers and distributors
Small transfer stations
Large distribution centers
Designed For:
Wood
Metal
Hardware
Glass
Fiberglass
Large furniture
Plastics
Need an Expert?
Thank you for visiting Sebright Products, Inc. and Bright Technologies online. Our commitment is to provide you with exceptional service.