Sebright Products & Bright Technologies
high-quality, american made
Waste Handling and Recycling Equipment
Sebright Products is particularly well-known for its line of compactors, which are designed to compress waste materials into smaller, more manageable units. These compactors are available in a variety of sizes and configurations to suit different applications, from small businesses to large industrial facilities.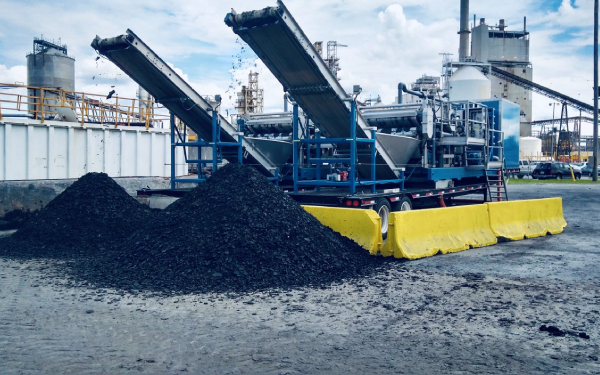 Bright Technologies Belt Filter Presses are versatile machines that find application in a wide range of industries and processes. Our Belt Filter Presses excel in wastewater treatment plants, mining operations, food processing facilities, and chemical industries, offering efficient solid-liquid separation and effective dewatering of sludge or slurry.
Our recycling equipment is designed to handle a wide variety of materials, catering to the diverse needs of the recycling industry. Sebright Products' recycling equipment is capable of effectively processing materials such as paper, cardboard, plastics, metals, glass, EPS, oil filters, and more. Whether it's balers for compacting recyclables into dense bales, dewatering systems for efficient liquid separation, or custom built compactors for your unique application, Sebright Products offers a versatile lineup of equipment to facilitate the recycling process.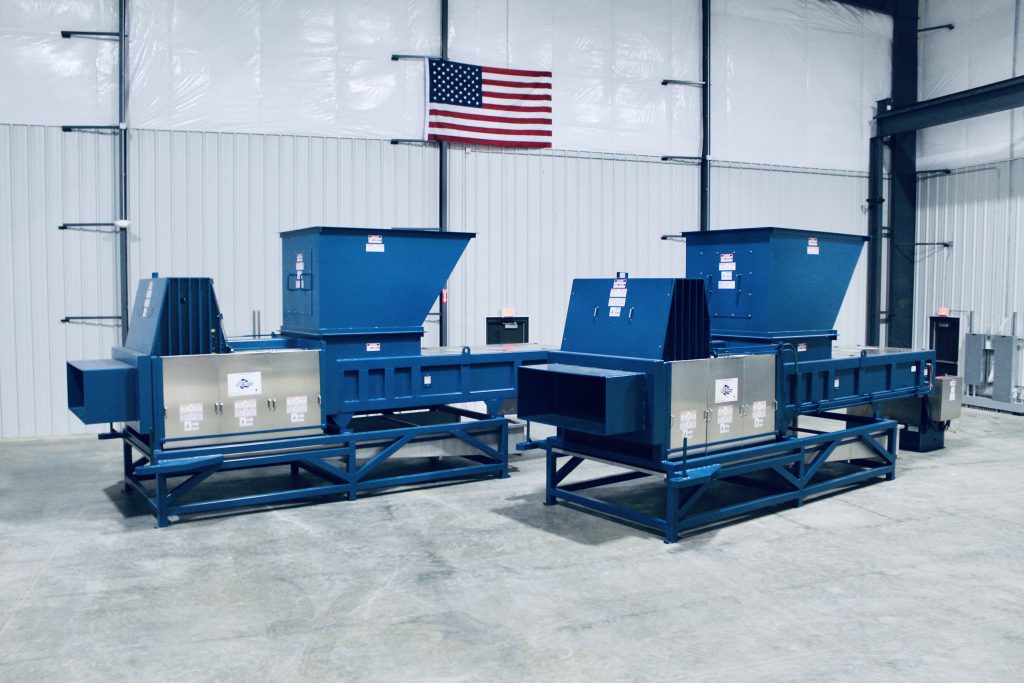 Sebright Products, Inc. and Bright Technologies, the specialty division of Sebright Products, designs manufactures, installs, and services industrial trash/refuse and recyclable waste handling equipment and equipment for dewatering, solidification of wet materials, the de-packaging of containers, and densification of expanded polystyrene foam.
In business since 1984, Sebright Products have taken pride in our products and would consider it a privilege to manufacture your waste handling equipment and recyclable or waste compaction systems. Together the two divisions have a proven track record for superior payloads
Sebright Products and Bright Technologies offer equipment that is designed with quality components fabricated, installed and serviced by us. This assures that you will receive the best quality equipment and service after the sale.
When we experience issues with our dewatering centrifuges or want to perform periodic maintenance on the units, our preferred solution it to contact Bright Technolgoies for assistance with temporary dewatering. We were pleased to find a company that could respond quickly, and provide us with a high level of service
It was a nice surprise setting this unit up to see how new and well maintained it was. It was really well designed, easy to set up in a matter of hours. Operating it was very efficient and easy. The presses we have used in the past were poorly maintained and several bearings had to be replaced throughout our operation of the unit. Everything was in Top Notch condition with the Bright Press.
This is just a quick note to let you know that we value our 25-year plus partnership. Brent originally started manufacturing exclusively the Brask-spec compactor, which was based on quality and longevity, not cheap price. Over the last fifteen years, Sebright Products re-engineered the Model 4660 compactor so that it out performs any of the competitors units. Yes, the upfront cost is greater, but these costs are offset when you factor in substantially less maintenance costs and the fact that the life of the compactor (4660) is extended when the compactor is rebuilt. We scrap very few 4660's so that we receive a large R.O.I. on these units.