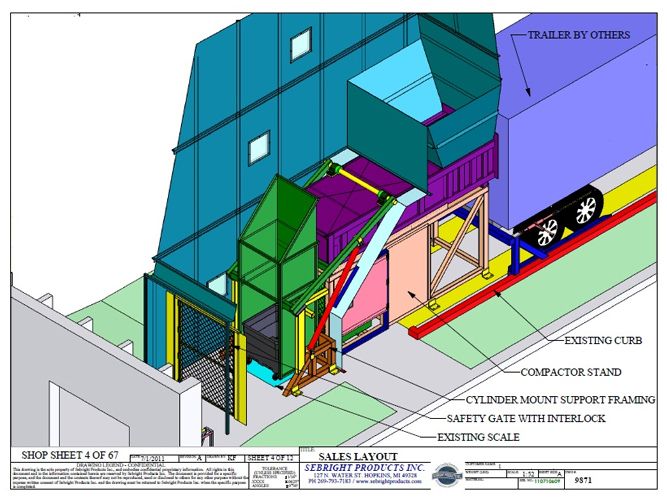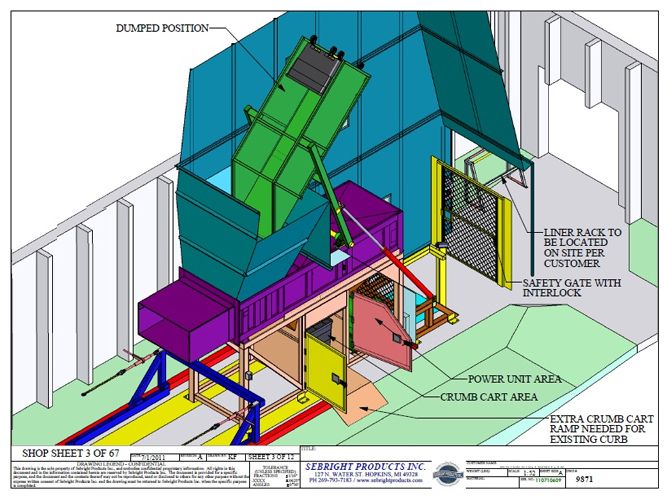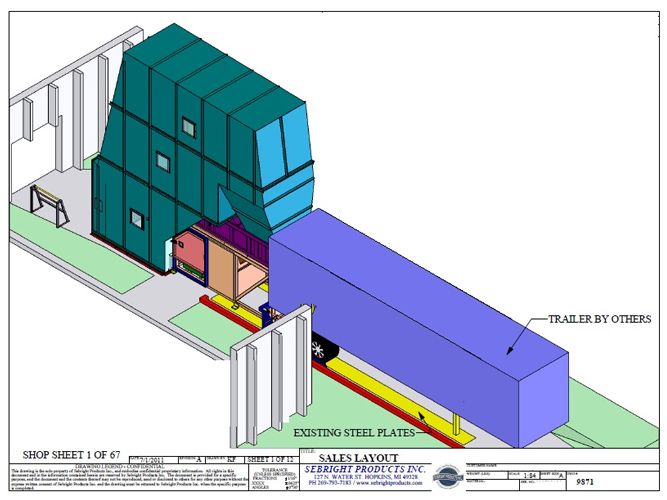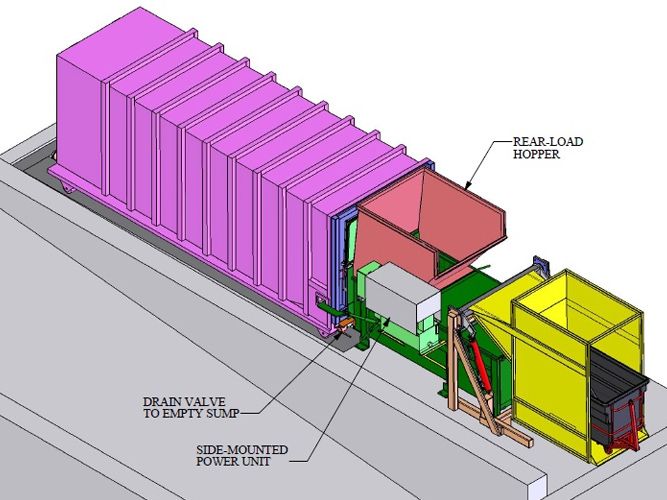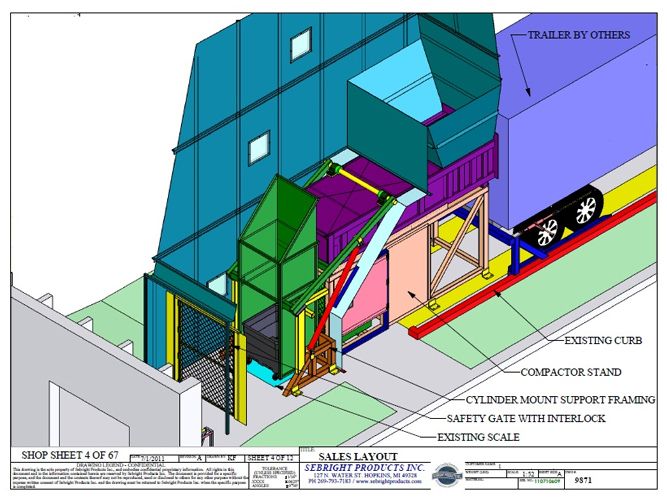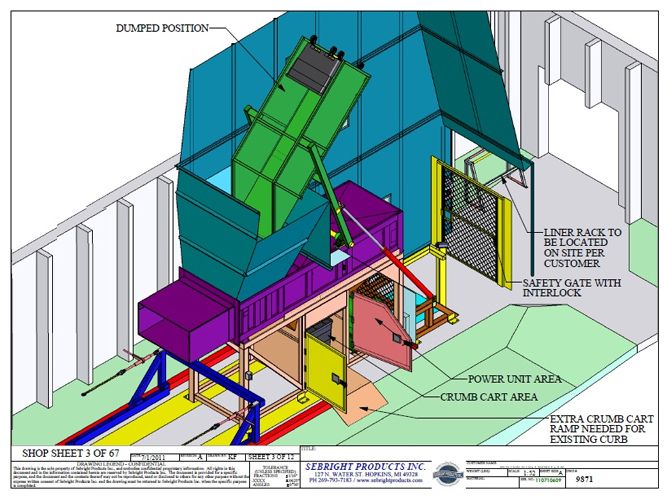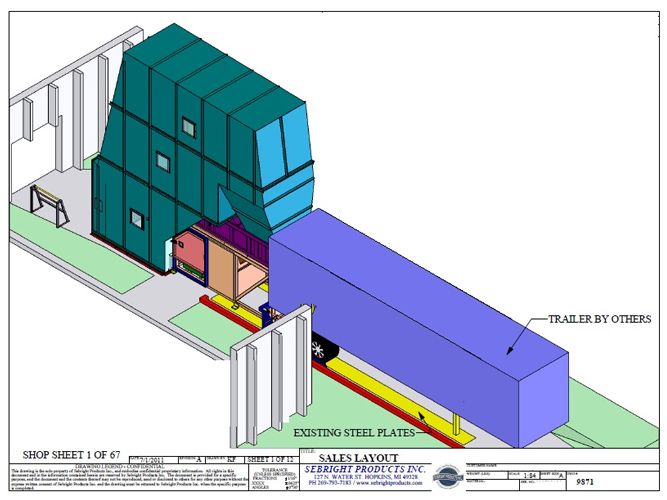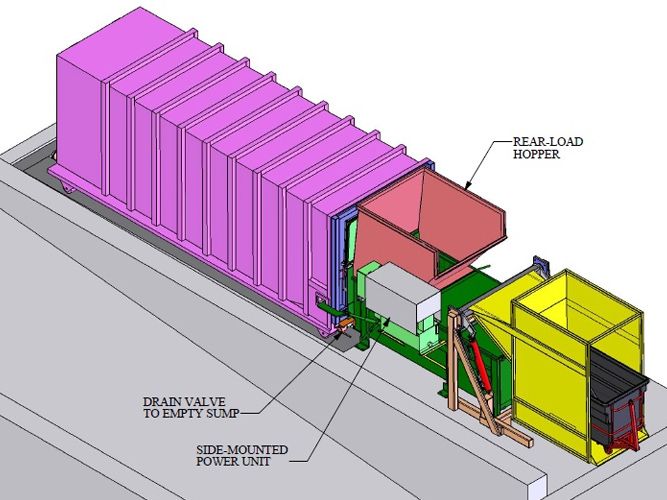 LA Series Dumpers
3 Cubic Yard Capacity
LA Series Dumpers are designed for heavy loads from ground level and carries the cart over the deck of the equipment. These dumpers can provide cart dumping up to a 16 foot elevation.
Common Applications:
Industrial & Commercial
Manufacturing
Retail
Casino's
Designed For Large Carts Containing:
Industrial refuse
Office trash
Basic waste streams
Need an Expert?
Thank you for visiting Sebright Products, Inc. and Bright Technologies online. Our commitment is to provide you with exceptional service.