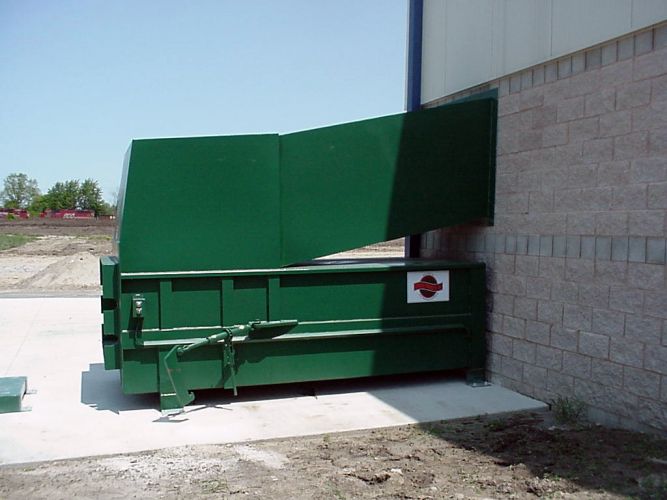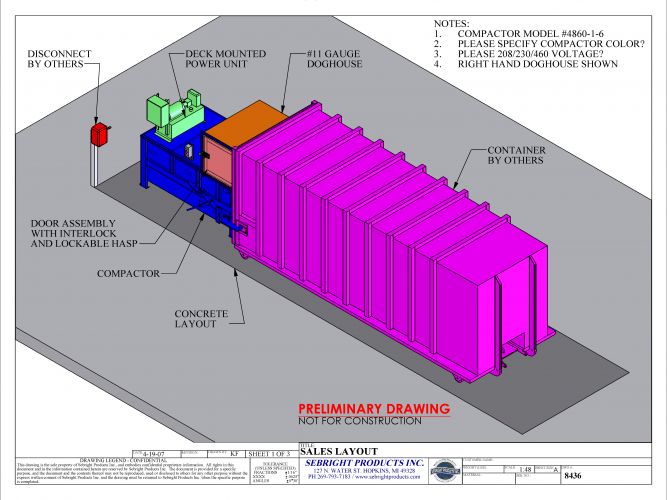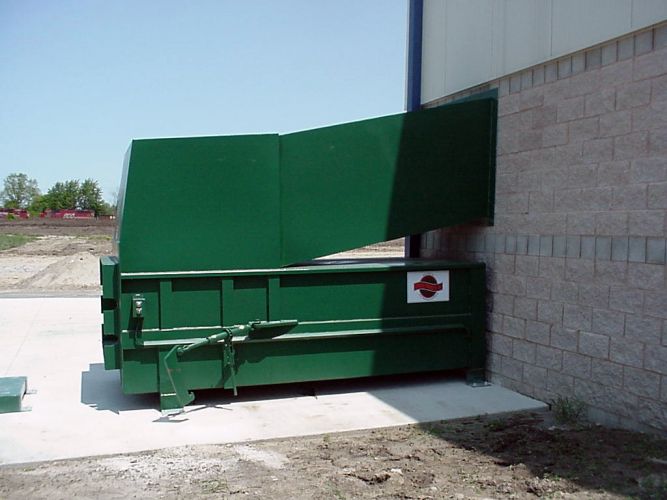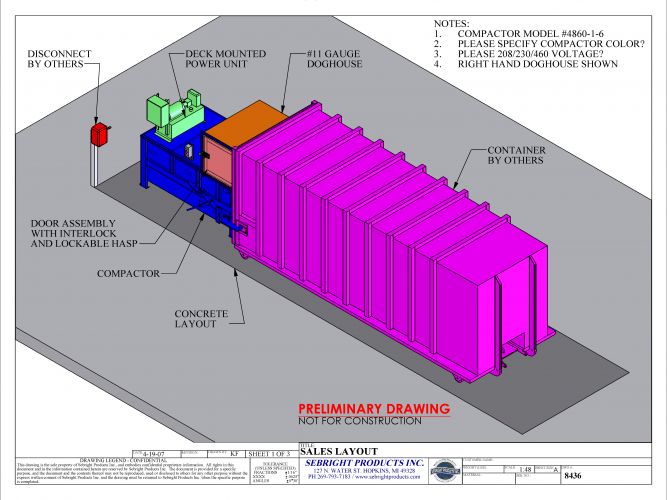 STATIONARY COMPACTORS 4860
2 Cubic Yard Capacity
This unique unit offers a reliable full reading for waste streams that can have memory or spring back tendencies. For corrugated cardboard, resilient packaging, padding, or recyclable materials, this is a great advantage and will save money by eliminating unnecessary trips to the landfill or transfer station. Easily replaces our competitors basic 2 yard compactors with a similar footprint.
Common Applications:
Manufacturing plants
Warehouses
Retail stores
Trash courts
Light industrial
Shopping centers
Designed For:
Cardboard
Packaging
Office waste
Recyclable materials
Bagged trash
General plant rubbish
Need an Expert?
Thank you for visiting Sebright Products, Inc. and Bright Technologies online. Our commitment is to provide you with exceptional service.