X-Sizer Glass Crusher Recycling Equipment
There is approximately 12 million tons of glass generated as municipal waste every year, out of which roughly 3 million tons is recycled, leaving close to 9 million tons in landfills. The use of a glass crusher machine is a crucial part of the process for recycling this waste.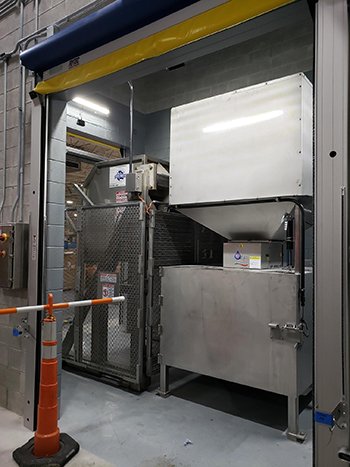 Bright Technologies manufactures the X-Sizer glass crusher to help reduce the volume of disposable glass containers up to 95%. X-Sizer Glass crushers are machines designed with the aim of pulverizing glass to aid in the recycling process and therefore, turn the crushed the glass into a usable product. Glass is 100% reusable, therefore it can be recycled over and and over without losing quality. The X-Sizer Glass crusher is Ideal for bottling plants, processing facilities and ware-houses.
X-Sizer Glass Crusher Key Benefits
Attractive equipment – Long life cycle
Low maintenance cost
High Throughput – Less labor
Reduced storage area needed
Convenient and inexpensive loading means
Inexpensive IBC Tote cullet containers
Safe Operation
Features
Stainless steel construction
Direct drive gearmotors
Process glass up to 15 cu. yds. per hour
Volume reductions of up to 3-1
Hopper accepts 1 yard of self dumping carts
Can use IBC totes as cullet receptacle
Interlocked cullet receptacle door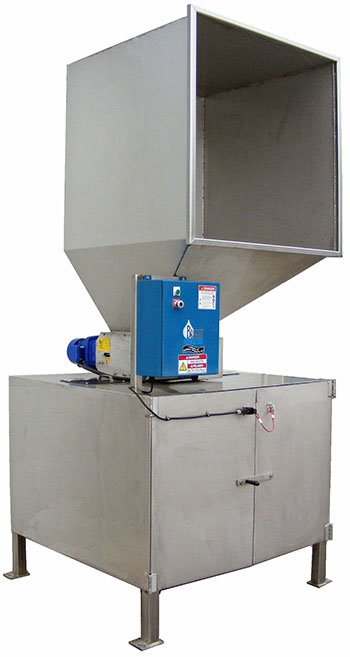 General Information and Literature Requests:
Julie VanderMoore
Inside Sales/Literature Requests
Phone 269-793-7183
julie@brightbeltpress.com
Stuart Sebright
General Manager
Phone 269-793-7183
stuart@brightbeltpress.com
visit our home page for more product information: https://www.sebrightproducts.com/
Literature
X-Sizer Glass Crusher
Need an Expert?
Thank you for visiting Sebright Products, Inc. and Bright Technologies online. Our commitment is to provide you with exceptional service.