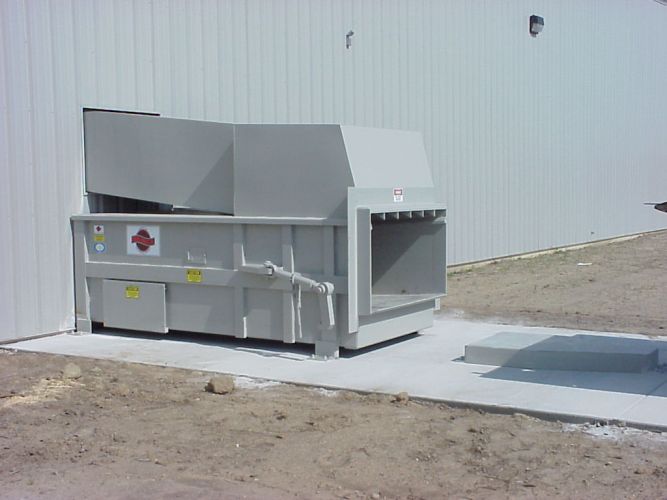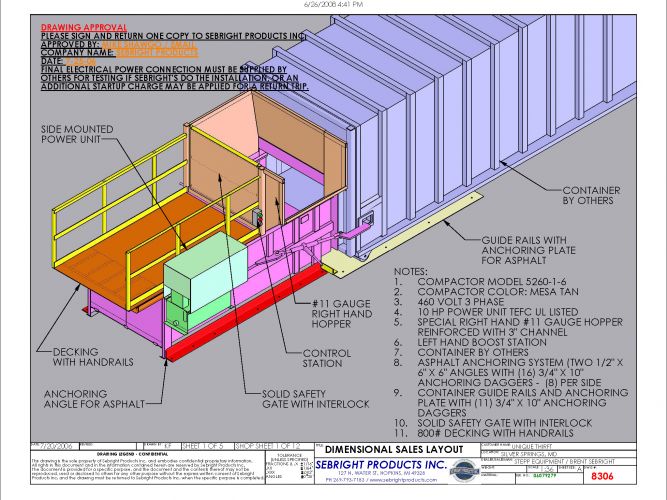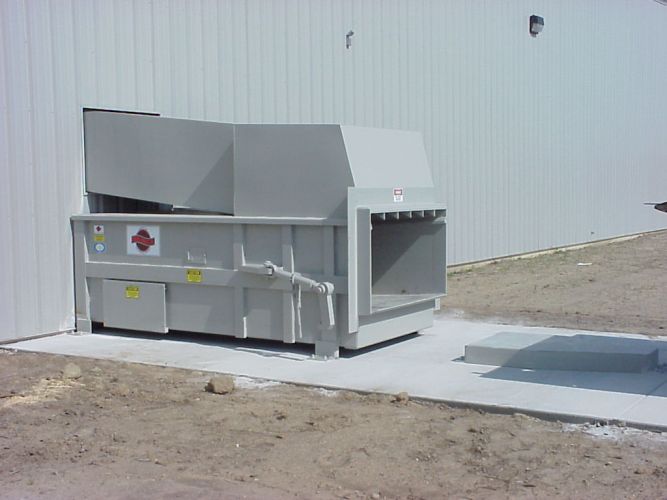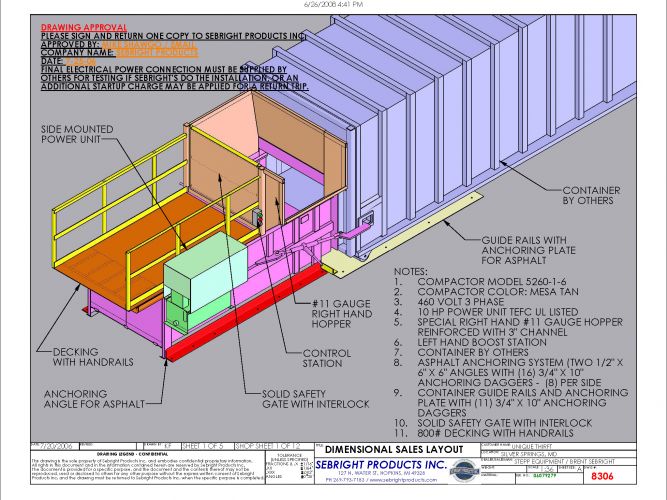 INDUSTRIAL STATIONARY COMPACTOR 5260
2.5 Cubic Yard Capacity
The Model 5260 Stationary Compactor is one of the industrial models, designed for tough waste streams such as small donation centers and thrift stores, recycling centers, and retail applications. Ideal for compacting items with spring back or memory such as corrugated cardboard. This size model is often set up with a security chute for loading from inside the building (ideal for retail settings). Heavy duty industrial ram and frame a longer life expectancy. Available with single 6" cylinder, single 7" cylinder, and twin 6" cylinders.
Common Applications:
Distribution centers
Warehouses
Hospitals
Chain stores
Major manufacturing plants
Donation centers
Industrial locations
Designed For:
Corrugated cardboard
Recyclable materials
Skids
Crates
Major appliances
Small furniture
Plastics
Wood trim
Building materials
Need an Expert?
Thank you for visiting Sebright Products, Inc. and Bright Technologies online. Our commitment is to provide you with exceptional service.