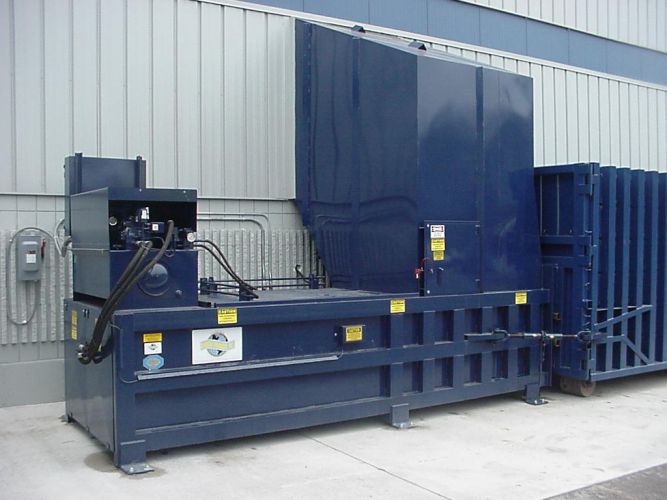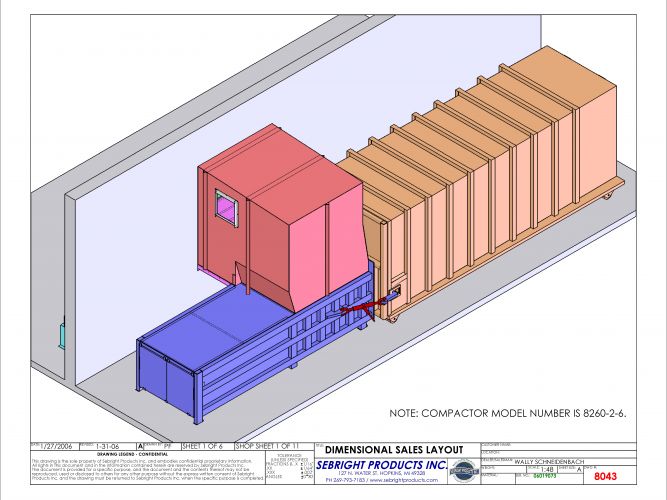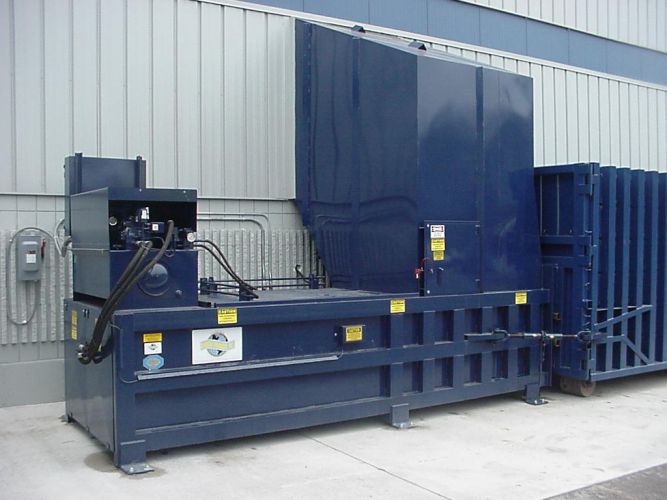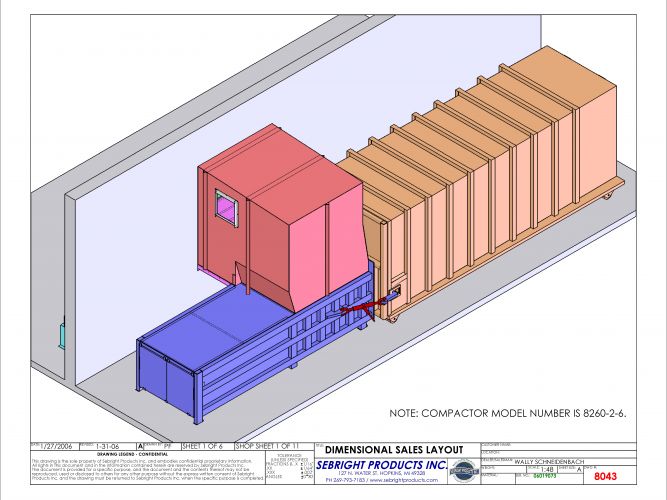 INDUSTRIAL STATIONARY COMPACTOR 8260-1-6, 8260-1-7, and 8260-2-6
5 Cubic Yard Capacity
This industrial duty 5 cubic yard machine has a 82" x 60" chamber opening for furniture, skids, self-dumping hopper loads, and large recyclable materials. One of the many configurations available would be a total enclosure and drive on deck for loading with a forklift. This model is available with 56,550, 76,960, or 113,100 lbs. of force.
Common Applications:
Recycling facilities
Warehouses
Large manufacturing plants
Large distribution centers
Designed For:
Skids
Wood waste
Furniture
Gaylord boxes
Large volume loads of waste
Recyclable materials
Need an Expert?
Thank you for visiting Sebright Products, Inc. and Bright Technologies online. Our commitment is to provide you with exceptional service.