Self-Contained Compactor And Container Combined
The Sebright Self-Contained Compactor is a compactor and container combined into a single efficient unit that has a built-in sump with up to 1,200 gallons depending on the model; it is designed to reduce wet refuse in volume.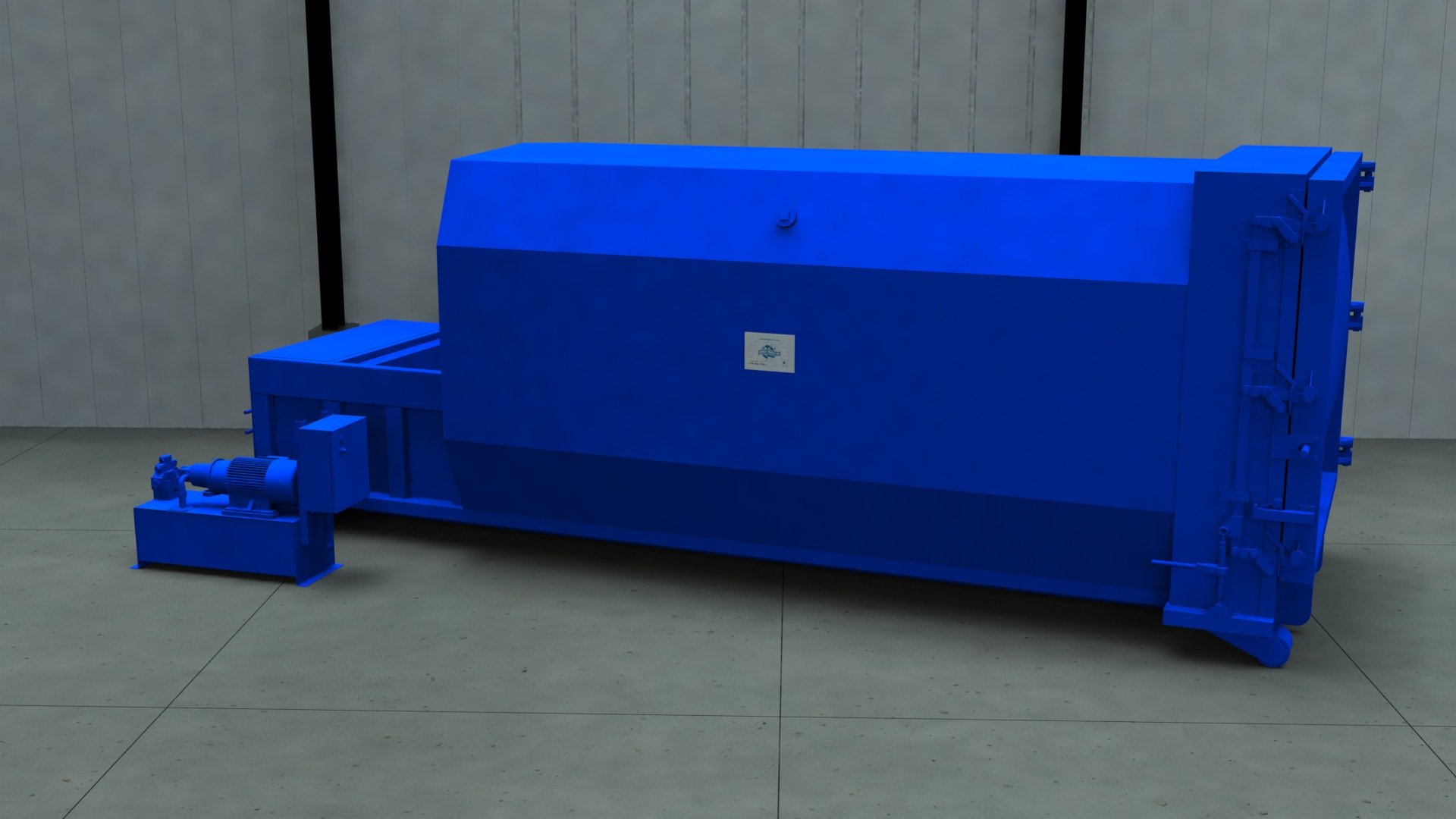 Self-Contained Compactor Lineup
The Sebright Self-Contained Compactor lineup was created to reduce waste volume and decrease transportation costs through densification of material, also known as compaction.  With the compactor physically welded to the container to create one leakproof unit all on the same mobile platform/skid, liquids are contained as required, and as a result, conform to environmental regulations.
Self-Contained Compactor Charge Chamber
Although, the most popular capacity systems will be of a nominal 30 and 35 cubic-yard designs, at the same time, other sizes are available to fit unique job-sites and tight space requirements.  For instance, depending on the largest size of material being loaded into the compactor, we offer five (5) different charge chamber openings to accommodate the size of the largest item, and volume of waste being loaded.  Our customers with successful use of the Self-Contained Compactor, utilize our low-profile model SC-4260-1-6 featuring a 36" x 60" charge chamber opening, or the 40" x 60" opening of our SC-4060-2-4.
Features:
Compactor/Container in one unit
Up to 41 second cycle time
Key operated for added security
10 HP power unit is energy efficient along with 12 gpm pump for high performance
Ratchet latch tightens against door seal and ensures tight seal
Operator station includes: safety key lock, pull to start, push to stop, & full container light
UL listed
Heavy duty hinge
Primed and painted in several colors
Common applications for Self-Contained Compactors:
Grocery stores
Hospitals
Shopping centers
Casinos
Malls
Food distribution centers
Movie theaters
Food processing plants
Airports
College and University cafeteria locations
Apartment complexes
Meat packing facilities
Nursing homes
Waste Generated:
Combination of wet and dry waste
Mixed bagged trash
General rubbish