Horizontal Auto-Tie Balers
Interested in a Horizontal Auto-Tie Balers Product?
Contact our team for a free consultation on the best product for your application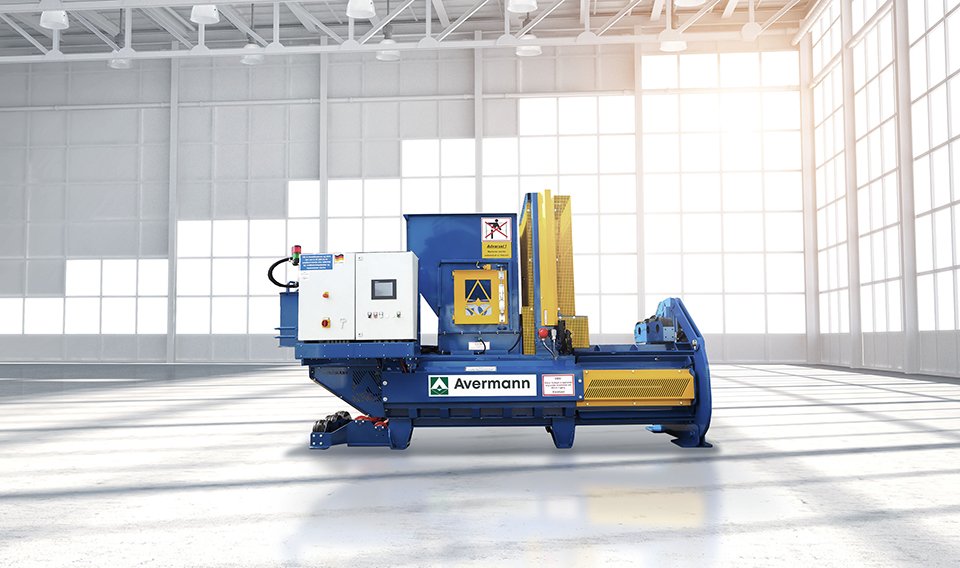 Compact and economic solution for highest efficiency
With the horizontal auto-tie baler type AVOS 88 you achieve maximum continuity. Whether paper, cardboard or foil – this baler delivers convincing performance every day with high efficiency and cost-effectiveness. Highly compacted, fully automatic bound bales enable space-saving storage and cost-optimized transport. Long life, low energy consumption and easy handling – this machine leaves nothing to be desired.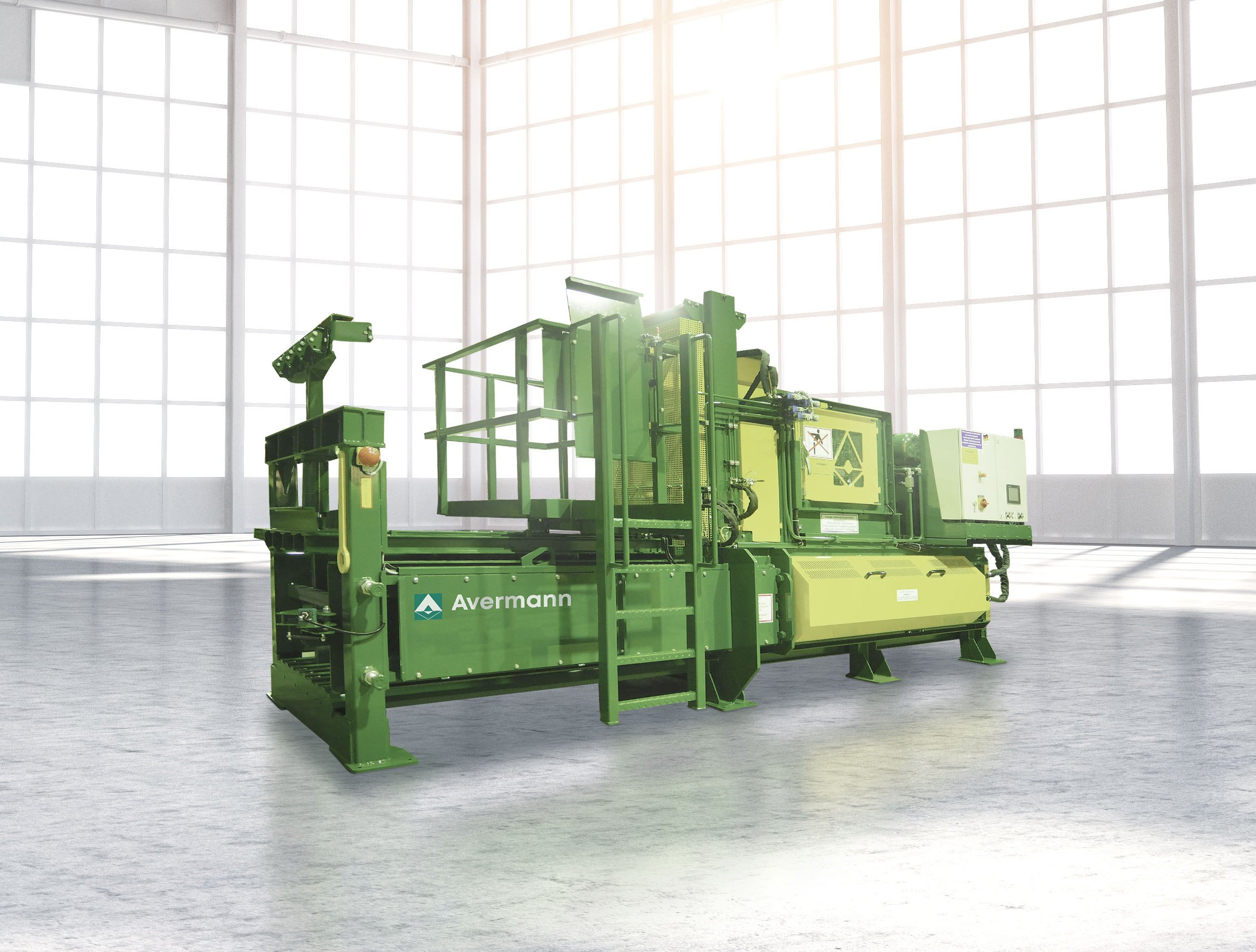 Maximum performance – minimum space required!
High impact in the smallest space? With the horizontal baler type AVOS 1211 you succeed in squaring the circle! The very compact design of the baler allows easy positioning in working environments that offer little space.The machine also combines modern technology with a very robust design. Thus, you benefit from a long lifetime with high throughput and performance potential. The AVOS 1211 convinces with simple and safe handling – with fully automated operation and the proven 4-fold vertical binding.
Optional high torque, slow speed shredder available, this technology will accept boxes up to 7″ wide!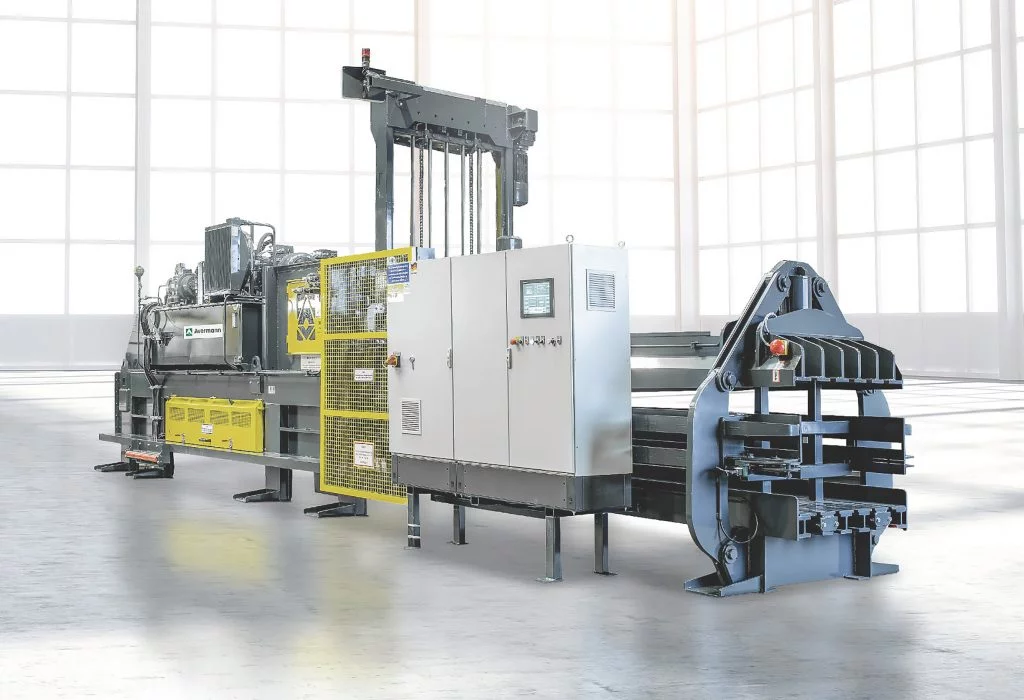 Flexibility and through – put for individual applications
Horizontal baler type AVOS 1410 B5 is particularly suitable for the optimal compaction of expansive materials and common recyclables. It impresses with enormous versatility and numerous product options. The press ram is guided either on plastic rails or steel rollers. It is powered by one or two energy-saving, high-performance hydraulic pumps. When using the optimized cutting system "OptiCut", the throughput can be increased by another 50 percent. This allows a flexible use of the machine, depending on the application and the customer's need. The 5-fold binding guarantees dimensionally stable bales – even with expansive materials.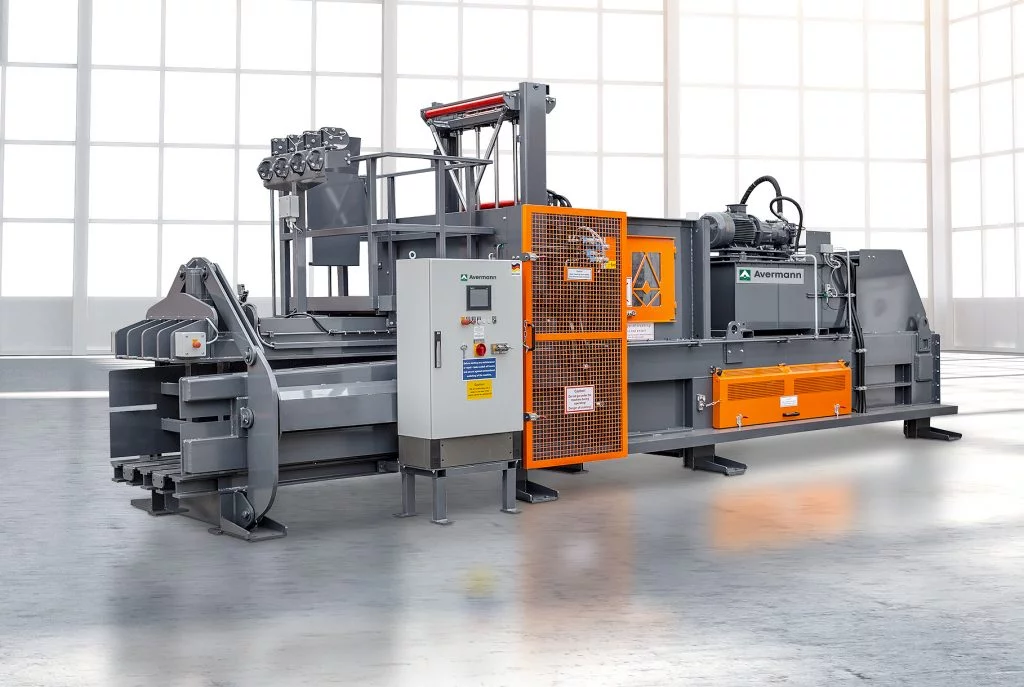 The long-distance runner
Count on maximum stability when pressing waste and recyclables in a continuous operation.The horizontal baler type AVOS 1410 BRHF with 30 HP drive capacity and 110,000 lbs. of press force is the optimal machine where continuous performance in long-term operation is required, for example, in central warehouses and dispatch warehouses working in three shifts. The press is equipped with a hydraulically controlled binding unit and a press ram with hardened steel rollers on HARDOX guide rails.
In addition, heating and cooling elements for the hydraulic oil permit continuous use of the baler, even in extreme temperature ranges. The press ram is driven by means of an energy-saving, performance controlled axial piston pump. For higher requirements in terms of throughput rate, there is the machine type AVOS 1410 BRH with a more powerful hydraulic system.
Powerful and economic for big challenges
The horizontal baler type AVOS 1810 B5 is the right choice for compacting large waste amounts. The press ram is guided either on plastic rails or steel rollers. When pressing fine grain or highly expansive materials the press can be equipped with a cross binding system. In combination with the optimized cutting system "OptiCut" and the use of one or two most energy-efficient, high-performance hydraulic pumps, this baler offers an impressive spectrum for applications with maximum throughputs. Furthermore, the optional sophisticated key transfer system guarantees the highest level of operation safety.
Bigger, faster and stronger – for daily peak performances
The horizontal baler TYPE AVOS 2010 B5 is an absolutely outstanding machine in terms of performance, throughput and efficiency. The sophisticated development in every detail leaves nothing to be desired. From intelligent control to high-performance and highly energy-efficient drives, new standards are set here. The AVOS 2010 B5 also produces perfect bales with a measurement of 43″ x 43″ – with adjustable length. Depending on the application, this baler offers the options of vertical, horizontal or cross binding. Even under extreme temperatures and operating conditions in continuous operation, the AVOS 2010 B5 works absolutely reliable, permanently and economically anywhere in the world – a real top product!